Style is a way to say who you are, without having to speak...
A clean but playful!
Scandinavische labels voeren de boventoon; een cleane maar toch speels look is het resultaat. Coole outfits in mooie materialen en prints die een nonchalante luxe uitstralen en waar jij je -en daar gaat het om- lekker in voelt!
In de winkel vind je de totale collectie van het Deense label mbyM, aangevuld met kleinere merken zoals co'couture en het tassenmerk Hvisk. Shine met mooie jewelry en maak je look af met de schoenen van DWRS Label. Kortom: 'cool wearables to refresh your wardrobe!'
De openingstijden zijn:
Maandag: gesloten
Dinsdag t/m Vrijdag: 10.00 - 18.00 uur
Zaterdag: 10.00 - 17.00 uur
Zondag: 12.00 - 17.00 uur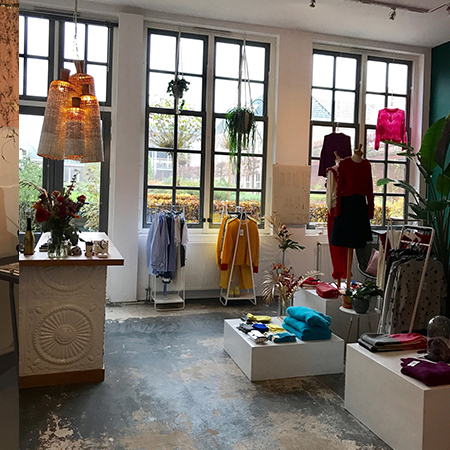 "Over the years I have learned that what is important in a dress is the woman who is wearing it." ""
- Yves Saint Lauren